Briefing
Context
Fraunhofer Venture acts through AHEAD as the central platform between the Fraunhofer-Gesellschaft and the national and international entrepreneurship ecosystems. As one of Europe's premier technology transfer programs, they invest their passion for science into a new generation of deep tech entrepreneurs. Per year they support 80+ teams to validate and build their business ideas, products and founding teams.
Background Information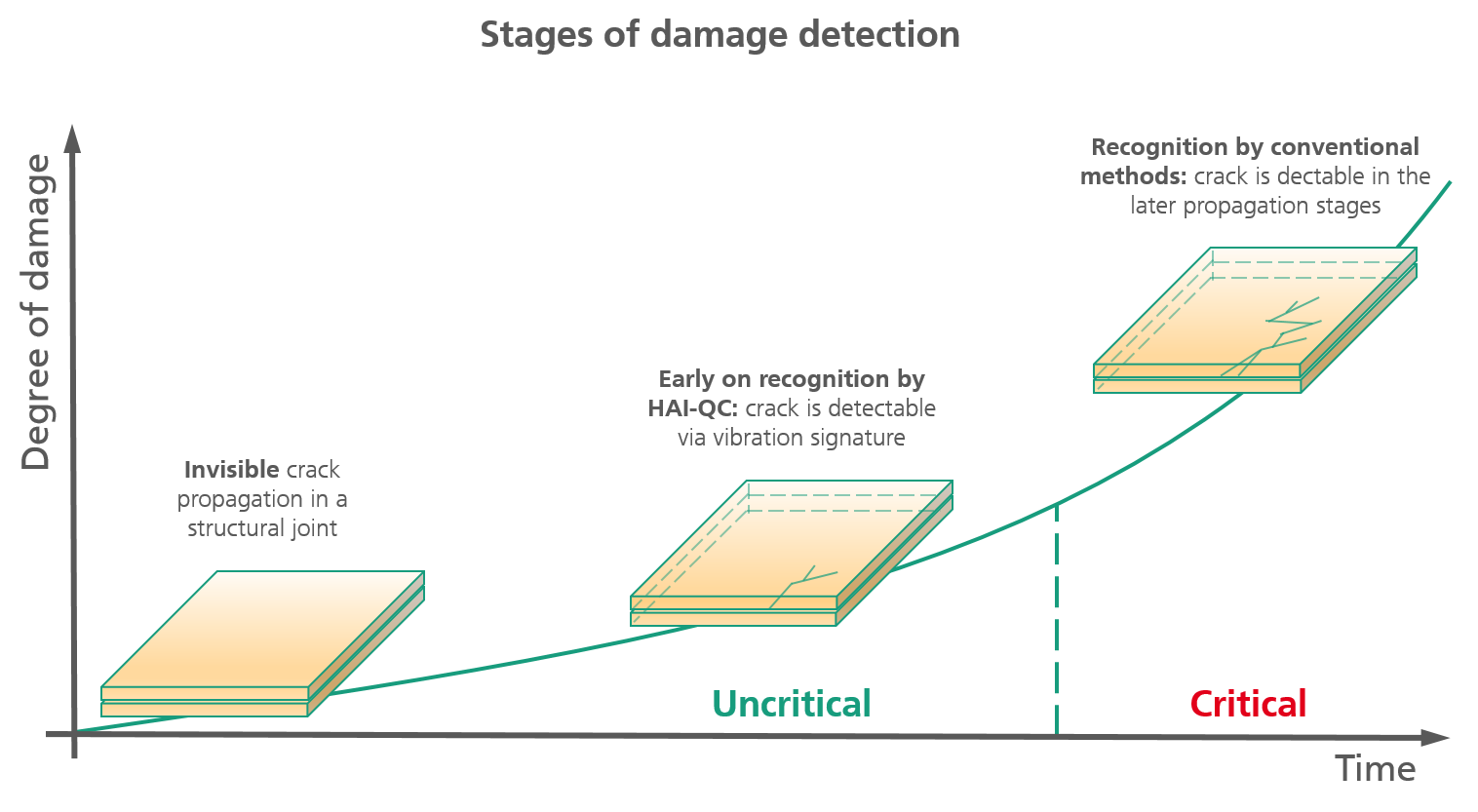 HAI-QC induces vibrations into a structure. By simultaneously looking at the structural response, it is possible to non-destructively recognize structural differences or changes. Any changes in the measured signature may be an indicator for changes in structural integrity. Compared to acoustical or optical measuring systems, HAI-QC provides higher sensitivity in order to support early-on recognition of structural failure using an innovative one-touch measuring method. Sensitivity can be controlled by adjustment of the excitation frequency. The reference-based approach allows a continuous tracking of structural changes over time for maintenance purposes and provides higher confidence in quality control. Initially the technology was developed for quality assessment of structural joints of thermoplastic CFRP-structures.
Current testing conditions:
The sensor head has to be in direct contact with the test structure
The sensor head needs to be pressed against the test structure with a defined force that remains constant during the measurement
Sensitivity, measured area and depth are directly related to the induced frequency
The sensor is proof against rough weather conditions despite extreme temperatures
The sensor data subsequently has to be adjusted for temperature shifts in relation to the baseline-measurement
The system is not yet portable due to conditions named above
Task
Your task is to identify fields of application for the described technology regarding structural maintenance and/or quality assurance. Describe why early on recognition of structural differences with high statistical certainty would benefit your chosen application.
Timeline
Start of the Contest: October 31st 2019
End of Submission: November 18th 2019, 7:59 AM CET
Winner Announcement: November 25th 2019